Excellence in Critical Protective Wear With a spray rating of 100, CritiCore's Barrier fabric is specially treated to provide an optimal fluid-resistant barrier. The high-density construction protects from permeability, shielding skin and base layers alike. Plus, it'll stand the test of time, with a commercial wash life of 100 washes.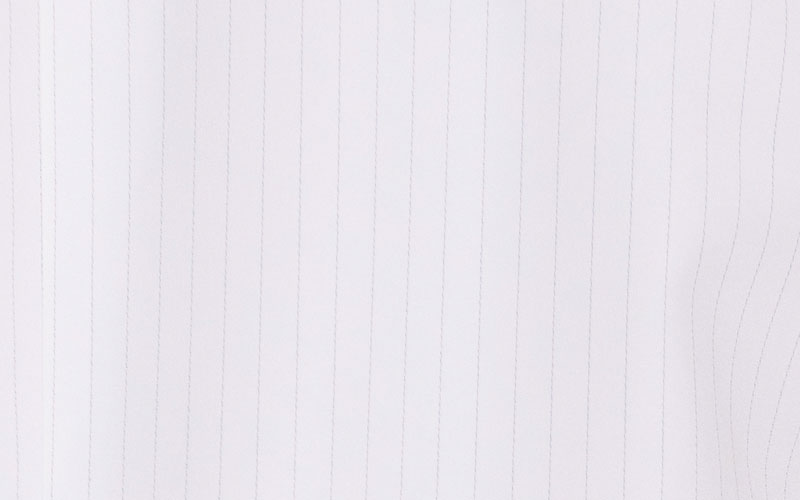 PFG's ESD Barrier fabric provides a protective barrier with a spray rating of 100. Couple that with a carbon stripe for electrostatic dissipation, and you have a general-use lab coat that's ideal for just about any non-cleanroom environment.
Cotton is a textile mainstay for a reason: it offers comfort and breathability at an affordable price point. Our Cotton 100 fabric is both durable and easy to care for, making it an excellent choice for your lab coat needs.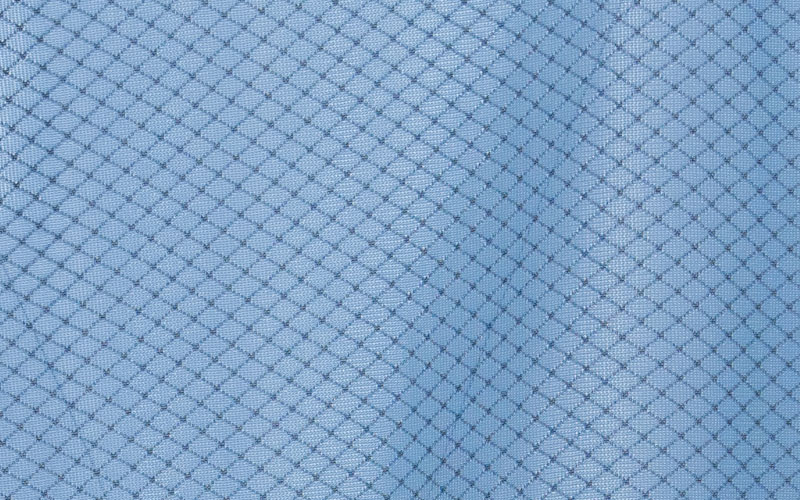 Count on CritiCore's ESD Knit EKC6 fabric to help control static discharge. Its 3% carbon stripe makes it ideal for the microelectronics industry, where fast and efficient ESD is a primary concern, while its warp-knit construction makes it both breathable and durable.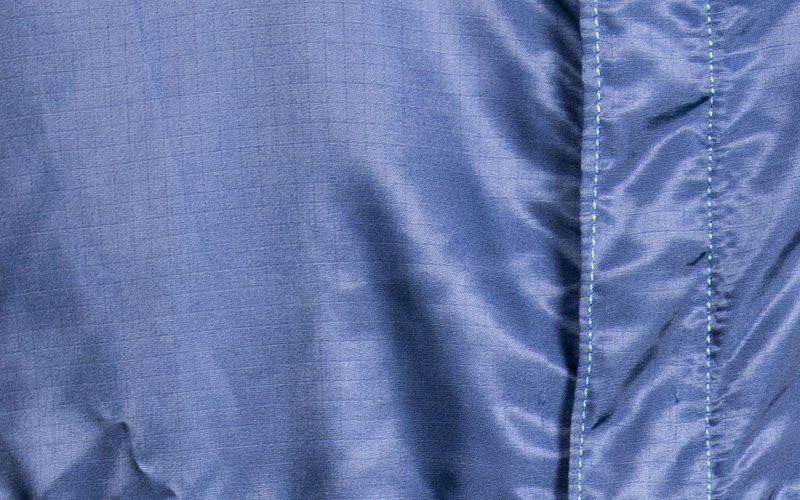 Created specifically for use in automotive paint rooms, Burlington's C1® barrier fabric provides superior breathability while maintaining excellent resistance to paint penetration. Constructed of a durable twill weave, C1® controls contamination of particulates and fibers while its carbon grid protects autos and other equipment from electrostatic energy.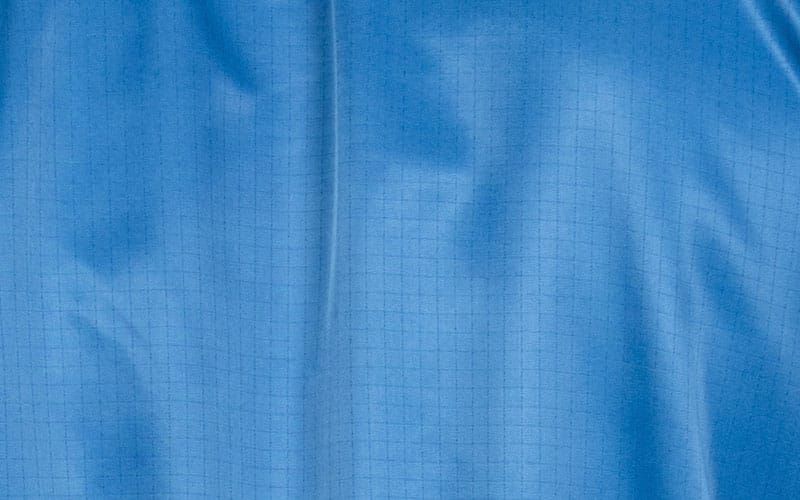 Burlington's tried and true barrier ESD fabric, the non-linting C3® is engineered to dissipate electrostatic force in controlled environments. Plus it stands the test of time, as proven through performance testing of 100 cleanroom launderings.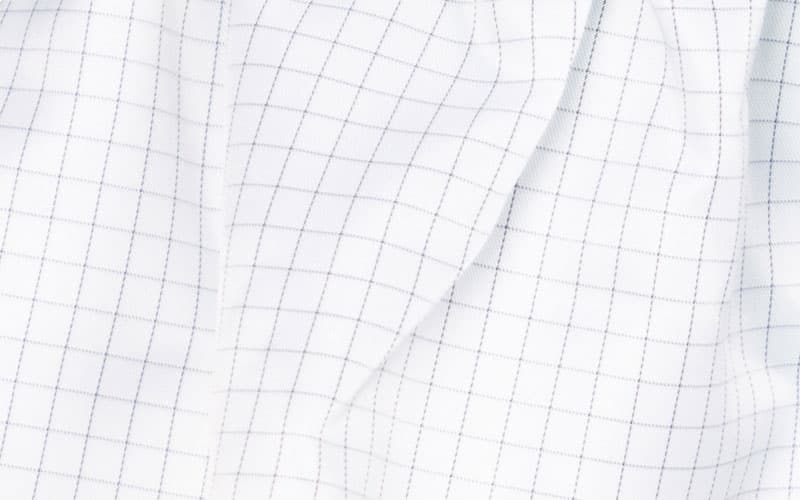 Reliability in Cleanroom ESD.

Engineered to restrict particulates in controlled environments, this non-linting fabric provides excellent ESD properties at a competitive price point. With a dense 2×1 twill construction, White Knight's IC03 fabric is a filament polyester rated for ISO Class 5 cleanrooms and above.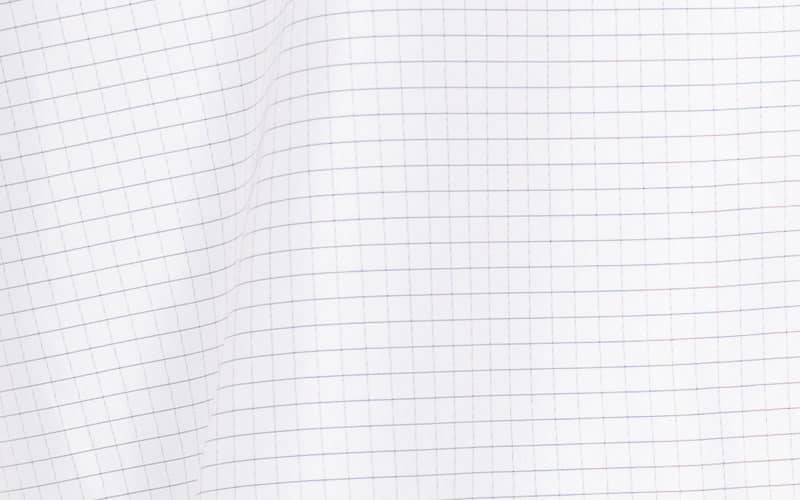 Superior electrostatic dissipation.
Burlington's newest and most innovative non-linting ESD fabric, Nano incorporates nanotechnology to enhance the restriction of particulates in controlled environments. The result is superior electrostatic dissipation properties, with 2% carbon grid and an invisible protective barrier.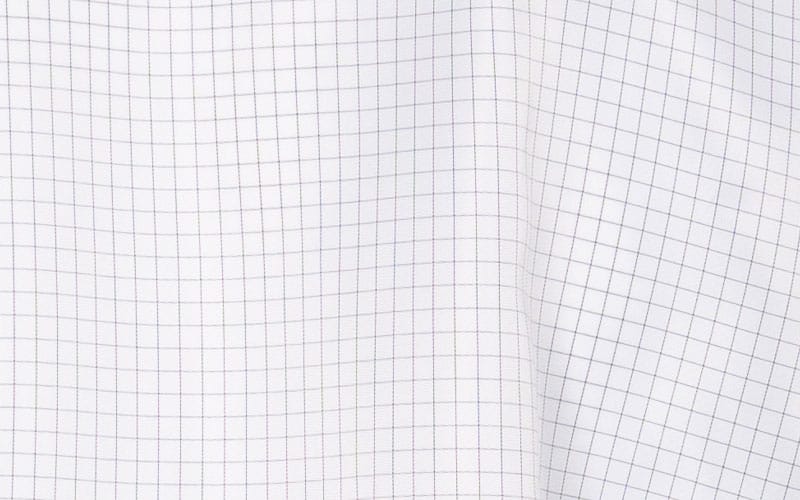 Performance meets affordability.
CritiCore's SESG fabric offers reliability and performance in ESD. Reusable and long-lasting, SESG is a cost-effective alternative – without sacrificing 2% carbon for maximum protection from electrostatic energy.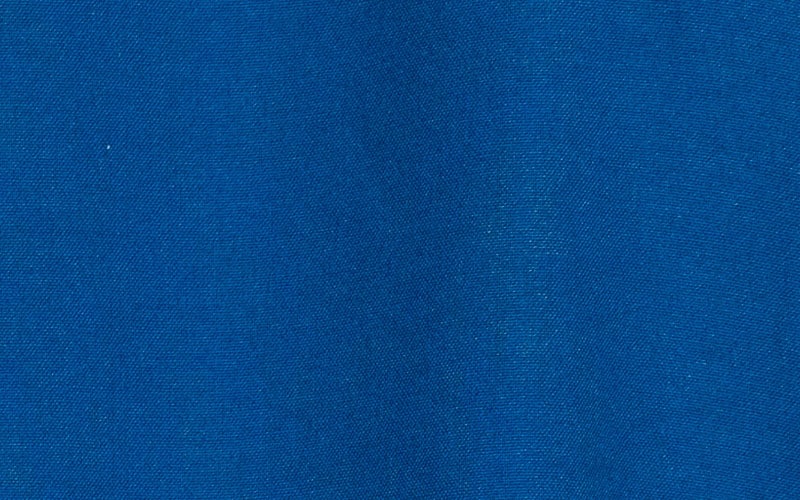 FR superiority.
Nomex® is widely known for its flame-resistance capabilities.
It's engineered not to burn, with FR built right into the fibers. This highly technical CXP6 fabric meets the stringent demands of NFPA 70E requirements without sacrificing comfort or performance.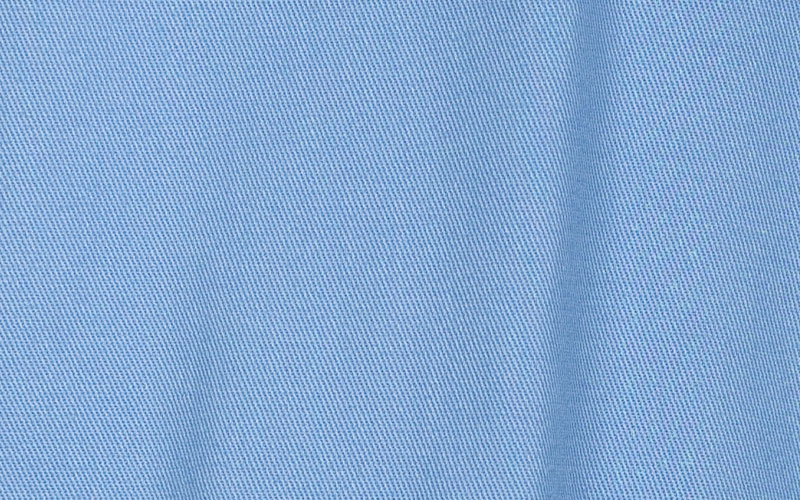 FR meets cotton.
Westex's Indura® FR 30 fabric is the first 100% cotton flame resistant fabric. Engineered with a special coating to help neutralize flames at the point of contact, Indura® provides guaranteed flame resistance for the life of the garment – at a very affordable price point.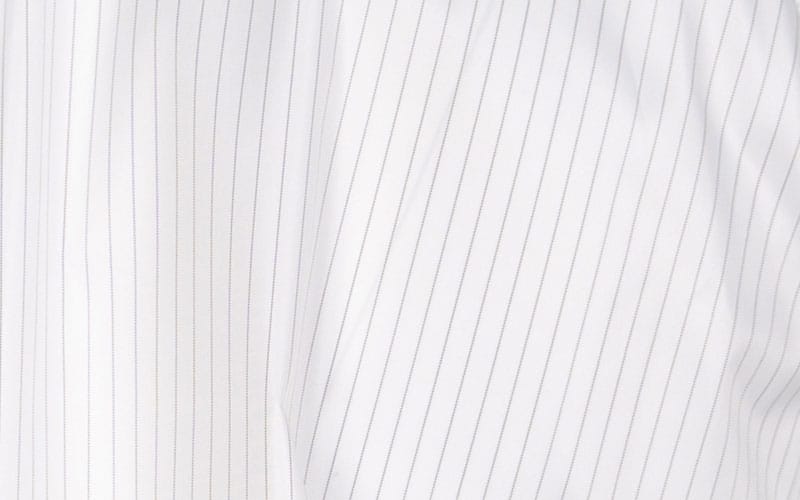 High density meets cleanroom versatility.
PFG's 705 fabric is ideal for a variety of cleanroom and medical environments. It provides a protective fluid barrier, as well as a carbon pinstripe for electromagnetic dissipation.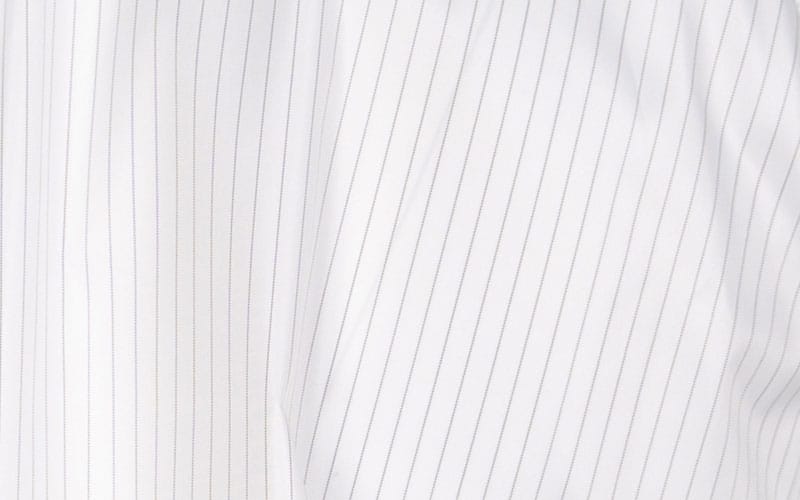 Unparalleled protection.
PFG's Integrity 1800 is an industry frontrunner, featuring the smallest pore size in its class – which translates to maximal fluid resistance and particle filtration. This high performer has an ESD pinstripe for electromagnetic dissipation and an antimicrobial finish to inhibit bacterial growth and reduce bio-burden.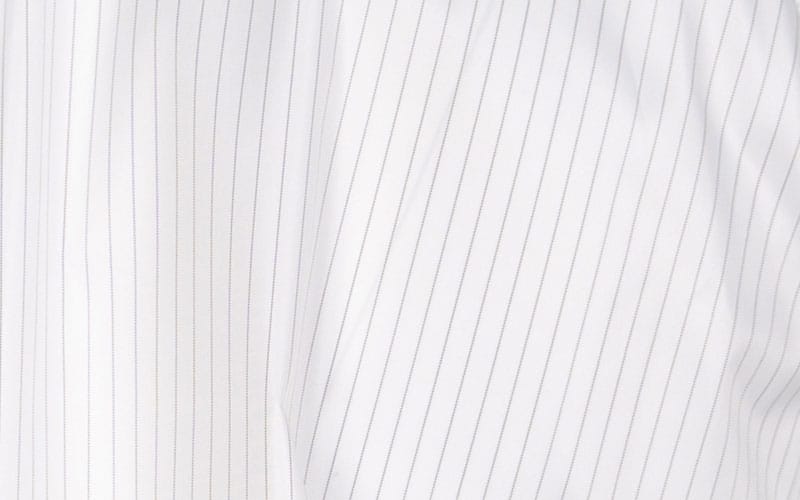 Contamination Control MVP.
Burlington's Maxima® fabric is made with non-linting yarns to reduce risk of fiber generated infection, while its high-density construction is both fluid and bacteria resistant. Plus, its carbon stripe promotes static dissipation, protecting cutting-edge equipment.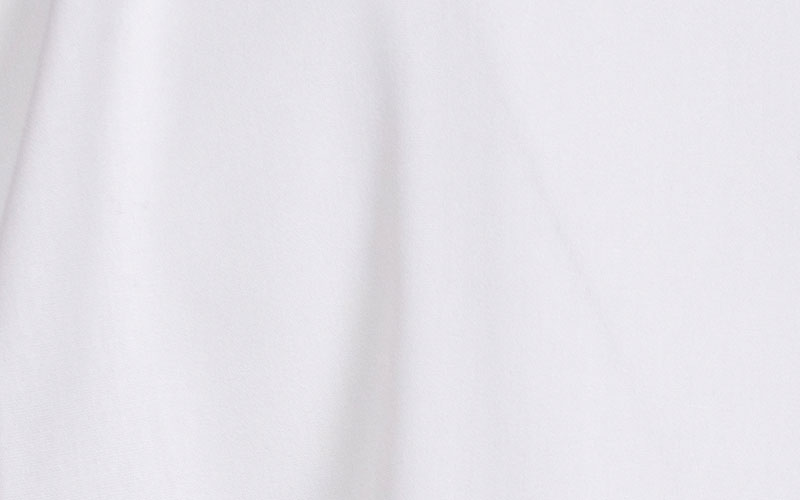 Performance meets versatility.
We've combined the best elements of two very different fabrics to create a high-performing fabric option. Ideal for use in research, quality-control and industrial environments, our Poly-Cotton 80/20 fabric offers the endurance of polyester coupled with the comfort and breathability of cotton. High performance. Low-maintenance.
The properties of synthetic polyester make it an excellent choice for everyday lab and medical uses. Resistant to both wrinkles and shrinkage, its strong fibers ensure durability and low-maintenance care. Plus, it offers enough versatility and flexibility to meet a long list of needs.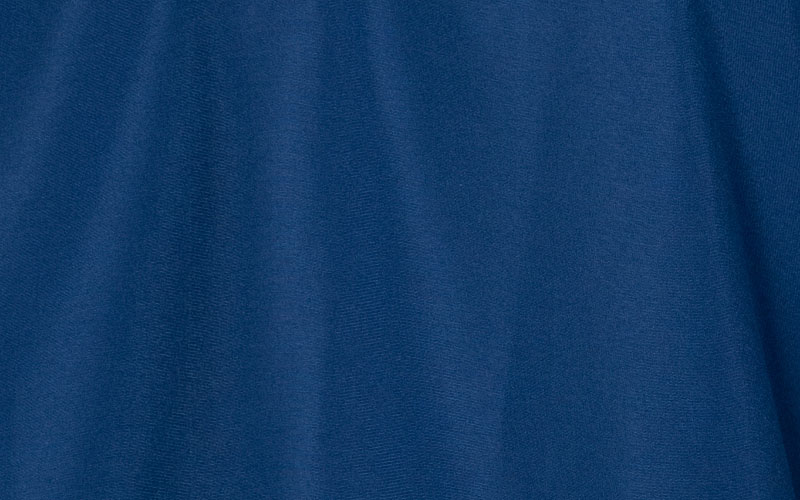 Base layer breathability plus ESD protection.
CritiCore's non-linting and breathable sandwash fabric is made with 99% continuous filament polyester and 1% carbon. Its carbon stripe assists in electrostatic dissipation and helps prevent "cling," while the softness makes this base layer comfortable for everyday wear.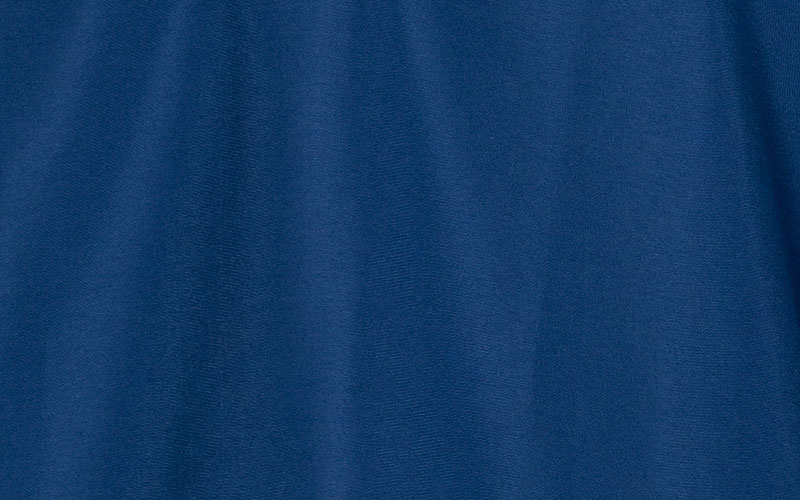 Optimal base layer comfort.
Non-linting and breathable, this sandwash fabric is soft and smooth for an ideal cleanroom base layer. Made with 100% continuous filament polyester, its moisture-wicking properties maximize comfort in cleanroom environments.
Tough on particles. Easy on the budget.
CritiCore's lightweight taffeta is made of 100% multifilament polyester, providing durability and exceptional value as a base level particle barrier. Designed for cleanrooms that do not require electrostatic dissipation (ESD), count on taffeta for protection from acids, alkaline and salt solutions.